As we launch into 2021, I've reflected back at what 2020 has taught us.
We've learned we are capable of adapting to new circumstances (I know a lot of working parents are right there with me!).
But even more, at Next Insurance, we've been reminded of how lucky we are to work for a company that cares deeply for its team members and fosters an extraordinary work environment.
While the pandemic forced us to be physically far from each other, we have found creative ways to stay connected.
Despite 2020's challenges, Next had a banner year of growth, and it wouldn't have been possible without our global workforce of almost 400 employees putting in their best work every day.
Being unstoppable is a value we aspire to in our business goals, and in nurturing our culture, our relationships and the well-being of our team. So this year we decided to be unstoppable and innovative for our holiday celebration.
Tapping into virtual reality
As a leadership team, we knew we wouldn't be able to celebrate our accomplishments in a traditional holiday party setting, but there was no way we were going to close out the year without toasting our colleagues. We wanted to celebrate virtually, but in a way that wouldn't contribute further to Zoom-fatigue.
So we tapped into virtual reality, and let me be the first to say, it was a breath of fresh air to engage with my colleagues in a way that wasn't your typical virtual happy hour.
To make this happen, we sent every employee an Oculus headset as a holiday gift and encouraged them to celebrate together in our first-ever global virtual reality holiday party.
Employees created an avatar of themselves before entering a custom-designed virtual environment where CEO Guy Goldstein shared end-of-the-year results during an all-hands meeting.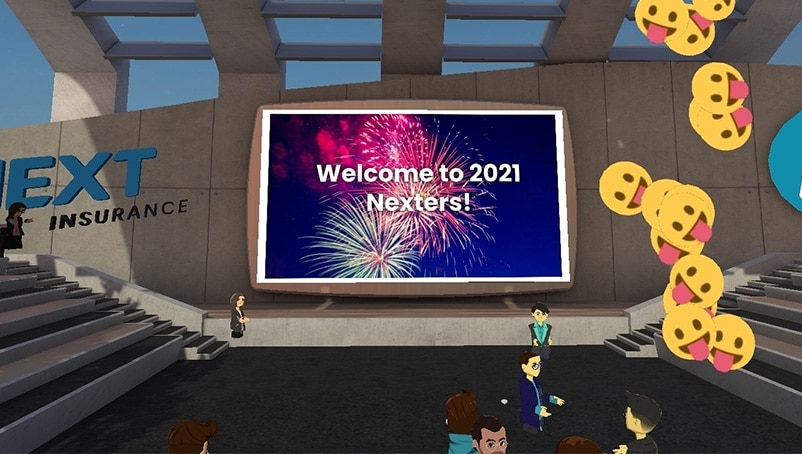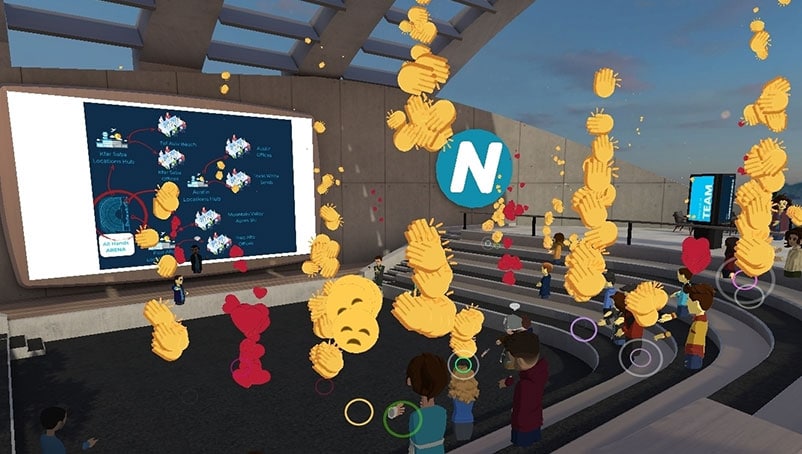 From there, employees from our three offices in Palo Alto, Austin and Kfar Saba, Israel, could mingle, play games, listen to music, dance and be together even though we are far physically apart.
Since we were gathering in a virtual world, we add a few additional destinations where everyone could hang out and enjoy themselves:
A California ski mountain
A Tel Aviv beach
White Sands, Texas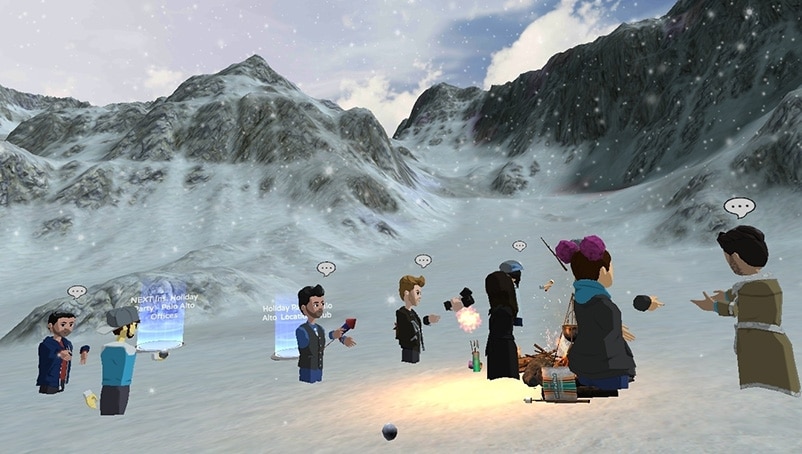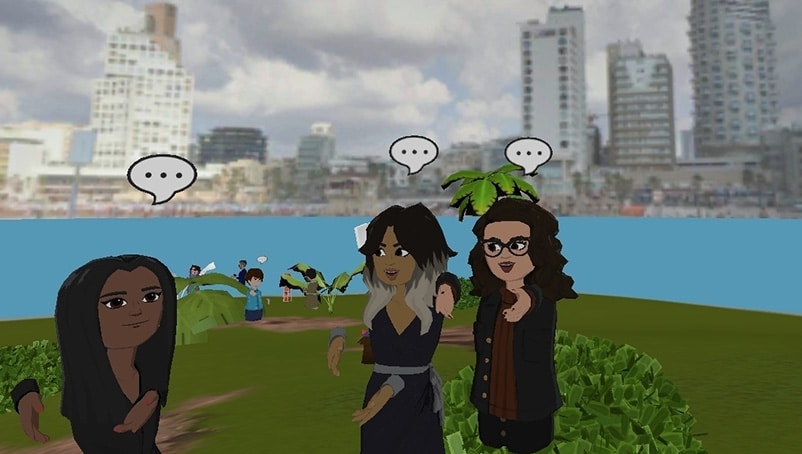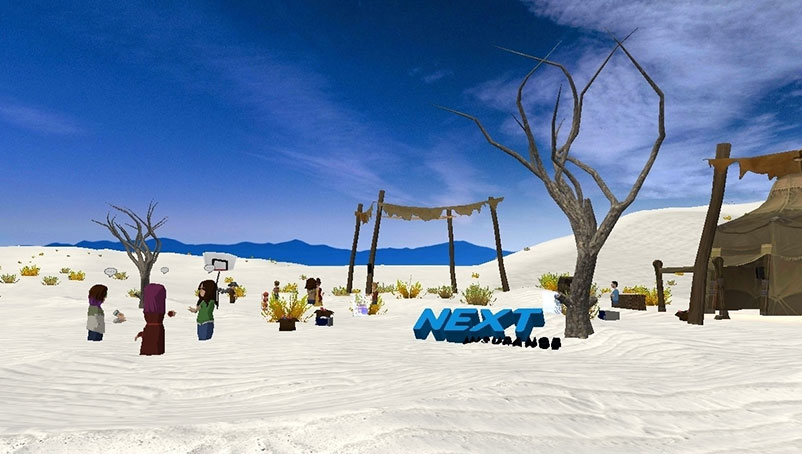 And, of course, it wouldn't be a party without a dance floor. There's nothing more surreal, yet uplifting than seeing a group of 20 people, who are physically scattered around the globe dancing together to the same song and laughing as if they are next to each other.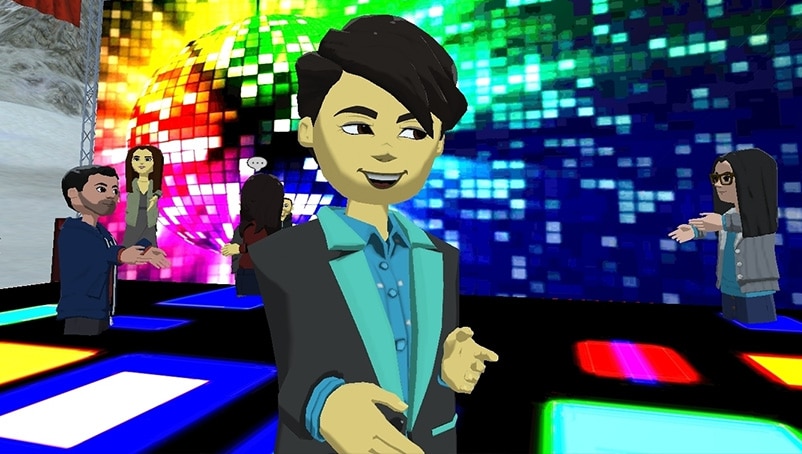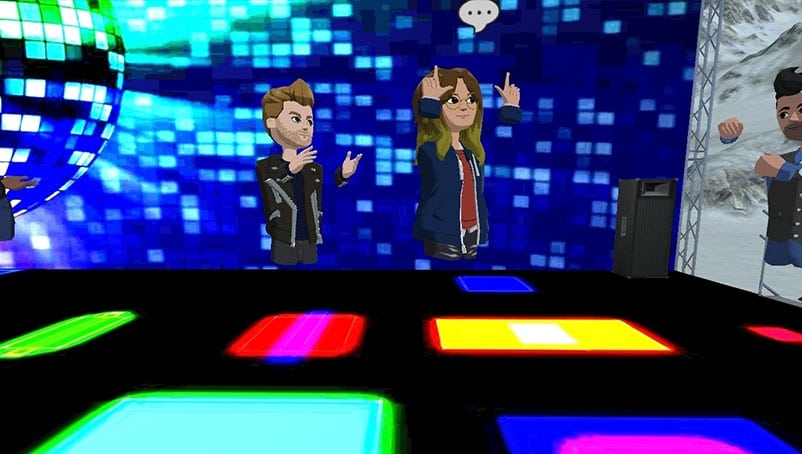 Here are some reactions from employees about the virtual event:
"Spectacular experience. Thank you for a memorable holiday party! I hope we use the space for more interactions," Suzanne DuFore, Head of Insights
"That was a super fun party everyone, nice meeting you all in 3D!" Aiza Giron, Product Designer
"It was amazing!" - Shani Nago Michal, Director, People Partner
What's Next in 2021?
While this was a first for our company, it certainly won't be a last. In 2021, we're committed to finding new ways to continue to create an outstanding company culture that helps our team members feel fulfilled and connected. This is especially important as we remain socially distant during the pandemic.
Teams are already using Oculus Quest for smaller group meetings, team-building activities and game breaks.
We've even thought about having more of our all-hands meetings take place in virtual reality, allowing us to all step away from our computers and foster creativity.

Next Insurance is currently hiring for several roles in our offices in California, Texas and Israel. Join us in helping small businesses thrive:

https://www.nextinsurance.com/careers/