If you're a landscaper, you know that the cost of landscaping tools and equipment can definitely add up. Given that reality, it's important to take a moment to strategize before pulling out your wallet. You're going to want to ensure you're getting fair prices, while still purchasing quality tools that can hold up over time and give your customers the kind of results that will having them referring you to all their friends.
So how can you figure out what's a must-have, what's nice-to-have, and what you can pass on?
Here are some helpful steps to guide you through those decisions and set you up for success:
1) Make A List
You know how you sometimes find yourself buying out the supermarket when you make the mistake of going without a list?
Lists are a great way to stay organized and preventing yourself from making unnecessary purchases. Now is the time to ask yourself what you really, truly need in order to jumpstart your business.
Some fundamental landscaping tools and equipment could include a lawn mower, edger, and leaf blower, as well as fertilizer, gardening tools, and a vehicle large enough to lug it all around.
2) Weigh Your Options
Now that you know exactly what you need, it's decision time. You have a few main questions when it comes to the actual acquisition of your landscaping tools and equipment:
First off, you'll want to decide whether you're going to buy or rent.
If you choose to buy, you'll need to consider whether to purchase new products or used products.
The benefit of new products, of course, is that they're in perfect shape, require no immediate maintenance, and generally come with a warranty of some sort. They are, however, much costlier than even lightly used materials. Even though you always have the option to sell the equipment should you run into the financial need, the value of your brand new purchases will significantly depreciate after even a single use.
If you opt to buy used equipment, it is important to make sure you work with reputable dealers and that all the tools have been properly maintained. Otherwise, you might find yourself paying as much in repairs as you would have spent purchasing the products new. Consider consulting with a mechanic prior to making out that check.
When it comes to the decision to rent or buy, the answer is often a bit of both. When it comes to tools that you'll use every day or fairly often, it is probably best to own them.
As far as equipment that you will use less frequently, renting might be a wiser choice, as it is generally less costly. When you rent landscaping tools and equipment rather than buying them, you eliminate all concerns regarding storage and maintenance.
Just be sure you have access to reliable equipment for when the need arises, so you won't lose out on jobs due to a lack of resources.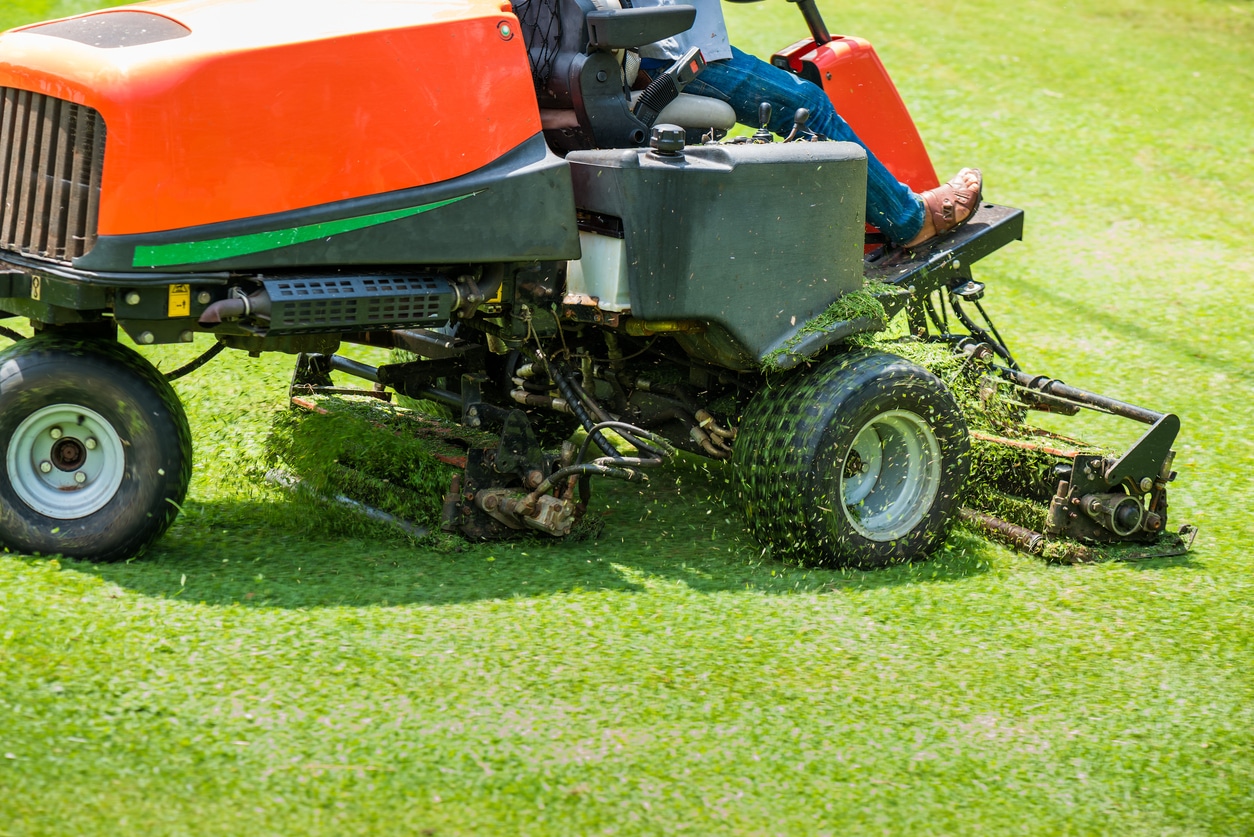 3) Get The Most Bang For Your Buck
Once you know which tools you're going to buy new, buy used, and rent, you can whip out the calculator.
Research the various brands and major professional sites for them and make sure that if there is a significant difference in price, it's due to a significant difference in quality. Often, name brand machinery doesn't offer much more than its less expensive counterparts, and that's where Google really comes in handy. You can find hundreds - if not thousands - of firsthand user reviews of almost any product, allowing you to make informed assessments of all your options.
For each piece of equipment you consider, you'll want to read up on not only its effectiveness, but also ease of use, durability, and maintenance needs and costs.
A less expensive item may take twice as long to get the job done, which will ultimately cost you in valuable time that could be spent doing other jobs. On the same note, a more expensive product might be more impressive overall, but may be quite demanding when it comes to servicing fees. These are all factors you'll want to take into consideration before determining which specific brands to invest in.
When it comes to deciding on vendors, do a quick price comparison and be sure to look into the warranties they offer, which can be a major component when it comes to saving money on repairs down the line.
4) Put Safety First
While it might be tempting to save some cash by skipping out on certain materials, you need to make sure that none of the purchases you're putting off for the future are items that can prevent hazards or protect you in the event that they do occur. We always hope for the best, but risking your well-being isn't smart for you or your business.
When investing in landscaping tools and equipment, recognize that accidents do happen and make sure safety gear is at the top of your list along with a simple, affordable, tailored landscaping insurance policy so that you are your assets are protected.
5) Get To Work
Now that you've armed yourself with everything you need to get your business off the ground, all that's left is to pack up your truck and go! Remember to routinely check and service your tools in order to maintain their efficiency and ensure they remain safe to use. Slacking off on equipment upkeep could cost you heavily down the line.
Be safe and smart, and success will follow!