Protecting your business, yourself, employees, and customers during this time.
It goes without saying that everyone is facing unprecedented and uncertain times, and that is especially true for small businesses in the coming weeks and months. As promised, Next Insurance is committed to providing our small business customers with the absolute best support and service, including providing resources on assistance, and preparation.
In this post, we've compiled tips and helpful information for managing your small business during this time:
1. Follow the CDC guidelines and the recommendations of local authorities
The CDC has made many recommendations for health, wellness, and exposure for small businesses, including actively encouraging sick employees to stay home, performing routine environmental cleaning, and reducing transmission by working from home when possible. They are also asking employers to plan for absences, interruption to business operations, and localized directives.
They recommend staying flexible in your planning, in order to best respond to a constantly updating situation, as well as cross-training employees and providing local managers with authority to take appropriate action.
You can read more information regarding CDC recommendations on their website. The World Health Organization has also released information on how workplaces can prepare for COVID-19 here.
2. Communicate with customers, clients, and employees
For retailers, restaurants, and other typically in-person businesses, now is an especially important time to communicate with your community. Use social media, email, and client lists to keep your customers up-to-date on your plans for operation, like posting changes in operating hours, describing your preventative measures such as frequent cleaning, and explaining how your business is supporting employees during uncertain times.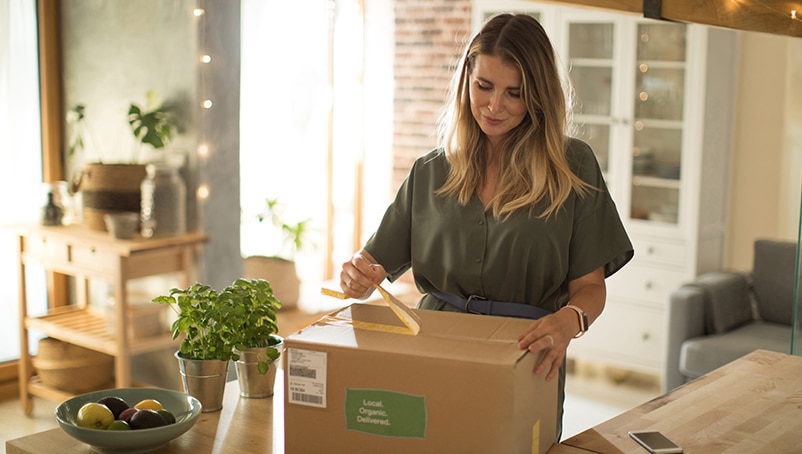 Think outside the box about how to continue operations, such as creating and encouraging online purchasing as a retailer or offering curb-side pickup as a restaurant. Your community will be glad to know of ways they can continue to support your business.
3. Prepare for supply chain issues and public shortages
It is best to not wait for supply chain or inventory issues to arise, but to preemptively start looking at alternative methods for your business to run smoothly. Stay in contact with your suppliers and practice open, transparent communication when asking them to alert you to problems immediately. As with the safety and health guidelines, always have an alternative plan and stay flexible where your business can afford it.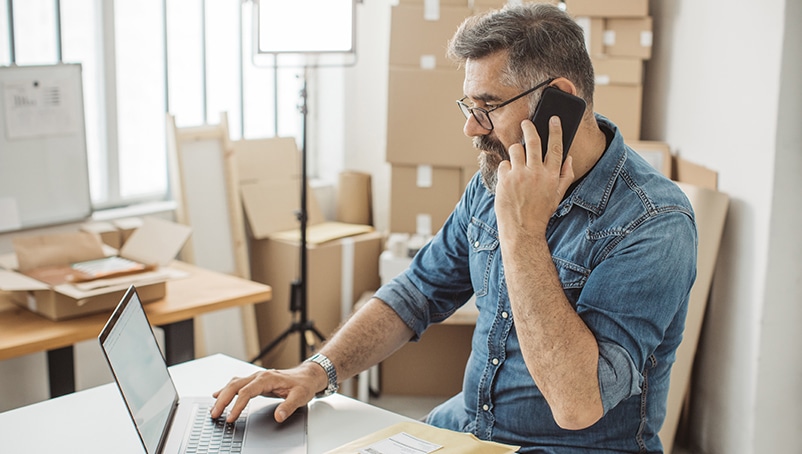 4. Look into loans and relief
If your business is suffering due to this interruption, there is an ever-evolving list of resources being put into place for help. You can apply for disaster loan assistance through the Small Business Administration, and a variety of other local, state, and federal relief programs are also available. Learn more about financial resources for small businesses in a blog post we are continuing to update as resources become available.
5. Seek counsel
If your business is hit with a hardship such as the possibility of not payinging rent in a commercial space or needing to default on previously executed contracts, you can seek help from non-profit legal organizations such as Public Counsel. They can provide advice, legal services, and help with contracts for small businesses. In many cases, nonprofits work pro-bono and do not charge for their services, so do not be hesitant to reach out to these organizations whenever needs arise.
6. Get local assistance
Because of the scale of the repercussions of COVID-19, federal and other large-scale resources might be overwhelmed in the coming months. For this reason, local assistance might be an easier access point for relief.
In addition to the Small Business Adminstration's local offices, look for community groups of small business owners in your area on Facebook, Nextdoor, and through your city. If your business falls into a specific category such as women-owned, restaurant owners, or contract work, look for communities specific to the work you do. Be vocal and ask questions. Our communities will be our biggest champions in times like these.
As the situation around COVID-19 develops, Next will remain committed to providing you with support for your business insurance needs and relevant information. You can find more information and further resources at OSHA and Red Cross.
Our customer support team is also available during our operating hours 6am-5pm PDT Monday-Friday and we are 100% committed to supporting our customers' needs during this difficult time.