Investing in equipment and tools for personal trainers can be exciting and scary as you sink your important opening capital into hard assets. Before you rush to buy personal trainer tools and equipment, take a step back and consider our advice on how to choose the best supplies.
What to Look for When Choosing the Best Personal Trainer Supplies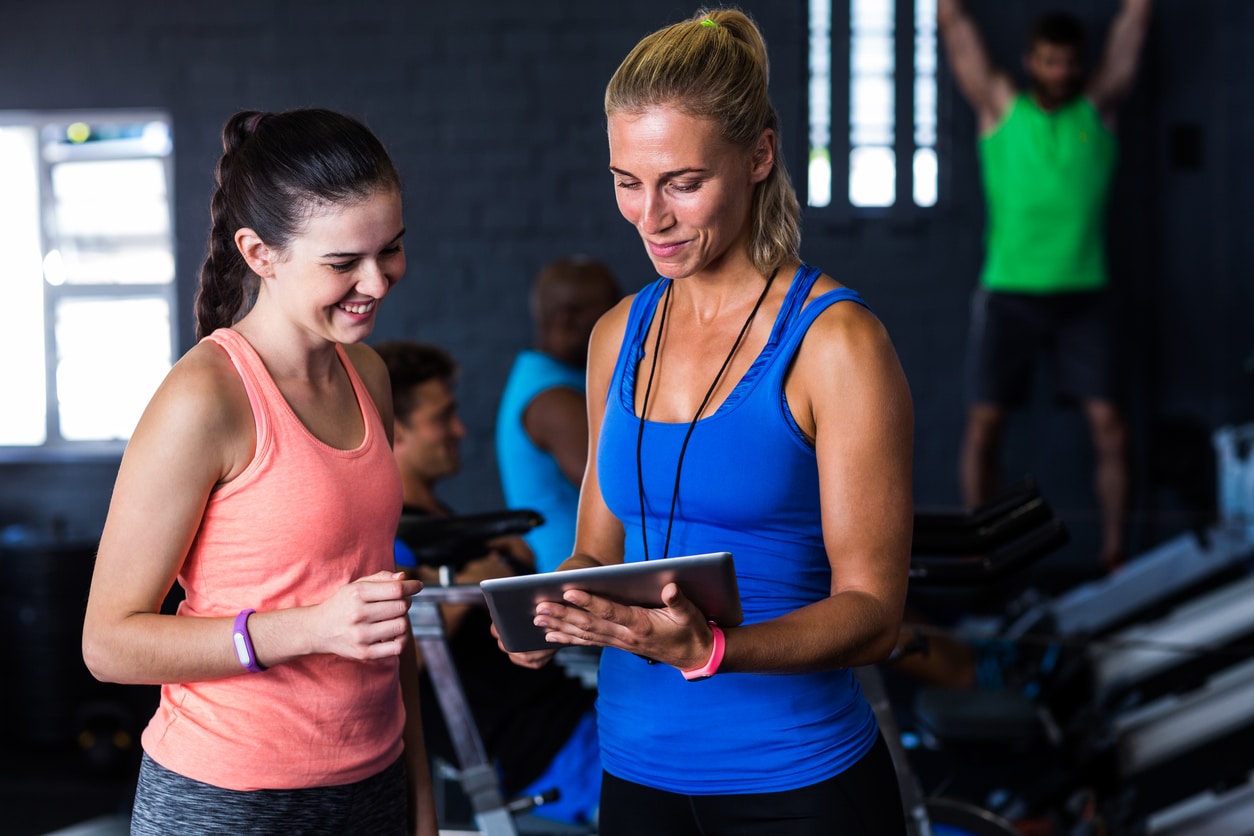 It's easy to get carried away by all the cool personal trainer materials out there but you probably don't need as much as you think you do. Start by making a detailed personal trainer equipment list of what you think you need. Then take some time to go through it to start making cuts. Focus on personal trainer tools that can be used in more than one way and that are appropriate for the majority of your target customers. Whether you work mostly with seniors, young parents, or professional men, you may need specific tools for your clients. When you're just starting out as a personal trainer you want to make the most of every dollar you're spending, so stick to equipment that will really pull its weight.
If you're buying a new item that you haven't used before, don't bulk order one in every size and weight. Test it out thoroughly to be sure that it's worthy of a place in your arsenal before you invest in the full set of items.
Price
Of course, the first thing that jumps to mind is always your budget. It's important to avoid spending more than you need, but don't get obsessed with the price. Sometimes, a higher price indicates higher quality too.
However, there are many times that you can save money on personal trainer tools by getting cheaper alternatives to branded popular items. For example, a BOSU ball is a favorite for balance training, but a simple balance pad costs less and does the job just as well.
Durability
Your equipment is going to get its own workout by plenty of customers over the next few months. You don't want to have to replace it after the first week, so before you jump on the too-good-to-be-true deal, ask yourself if it really is too good to be true.
This is particularly important when you buy online and can't check the quality yourself before buying. It's best to make sure that there's a solid return policy so you can quickly return the item and buy a replacement if you feel the quality is poor.
Portability
You need equipment that can easily travel with you. This means giving priority to personal trainer tools and equipment that are portable and can be used for multiple purposes.
You probably also don't have a lot of storage space, so personal trainer equipment that packs down small is a good way to go. For example, resistance bands are excellent for weight training. You can buy them in a variety of strengths, they're versatile, and much easier to store and transport than weights or dumbbells.
Safety
You know that there are cheap, fake desiner gym bags but there are also fake TRX systems and other fake personal trainer equipment. While a fake gym bag is only going to harm your pride, fake TRX equipment could harm you or your customer. Don't get taken in by cheap imitations. Look for signs of counterfeiting like suspicious contact information, dramatically low prices, and poor quality stitching.
Where and When to Buy Personal Trainer Tools and Equipment
There's not a great deal of fluctuation in price for personal trainer tools and equipment. You'll often find special offers in January to take advantage of the New Year's resolution rush. Another good time to look for large pieces of exercise equipment is in June. When the temperatures rise people tend to lose interest in indoor workout tools so wholesalers generally offer discounts at this time to shift stock.
Where you buy your personal trainer equipment can be as important as what you buy, especially if we're talking about more expensive items like suspension trainers. Huge wholesalers might have the lowest prices but the warranty and support could be better from a small, dedicated personal fitness store.
Apps and Software
Every small business needs the right software to keep things running. It's no different for personal trainers! There are just a few that you really need:
A marketing app. No one will know about your personal trainer business if you don't tell them. Buffer is great for scheduling Tweets and Instagram posts of your new equipment. Hootsuite is another good choice.
A scheduling app that lets clients book slots and helps you keep track of your appointments. You could get a lower cost app just for scheduling like Timely or invest in software like Vagaro that manages payroll and bookkeeping, too.
Accounting software is vital for every small business. Small business accounting apps like Xero or Wave keep you on top of expenses, invoices, and cash flow.
A trainer and coaching app. The best personal trainer app is one like TotalCoaching and TrainerFU that keeps you in touch with your clients' progress while enabling you to create personalized training programs and meal plans and share specific exercise videos.
Of course, one of the most important tools for any personal trainer is a solid personal trainer liability insurance policy that covers you in case things go wrong. Make sure to look through your options and select a policy that's going to offer outstanding coverage at a price that fits your budget.