General contractor equipment is often expensive and heavy, which makes sense considering the rigorous daily usage of lots of tools. You know you need to buy high quality general contractor tools for your business, because your tools – in addition to your skills, of course – are what help you get the job done well. But what factors go into deciding which tools are the right ones, and how can you purchase the best materials without going over your monthly or annual budget?
Here are a few pointers to keep in mind when building and maintaining a successful business on your own.
Price/Longevity of General Contractor Equipment and Tools
General contractor tools are used heavily every day of the work week. For that reason, you need to invest in good quality equipment if you don't want to be replacing these essential items every few months. While durability is important, though, your equipment doesn't necessarily have to come with the highest price tag. When making your choice, look for a company that has good online ratings. Don't be deceived by the price tag – a high ticket item isn't always the best quality!
General Contractor Supplies Warranty
It's also important to know what you're getting for your money. Is a brand charging you more for the same materials simply because of the fancy brand name? Or are you actually getting more for your money? Some brands will charge more for irrelevant features that you'll never use, and some will state that their features are vast, while they are really simply standard. Additionally, you'll want to check to see what kind of warranty is included in the price of any item. A product with a comprehensive warranty might be worth the extra expense at the beginning because it could save you considerably later on, but certain items, like a hammer, are unlikely to break so paying extra for a warranty doesn't make a lot of sense.
General Contractor Materials Warranty vs. Equipment Insurance
General contractor liability insurance is a standard insurance option for general contractors, but it's not the only coverage you'll need. You'll also want to consider equipment insurance – this will cover your equipment in the event that it gets damaged or destroyed during a job or if the equipment is stolen. General contractor equipment insurance coverage is much more exhaustive than a basic manufacturer's warranty, and most contractors prefer to have the assurance that their equipment is fully covered so they don't need to worry about expensive equipment replacements, particularly in the middle of a project. Many general contractors also opt for auto insurance so they can keep track of their workers who often drive trucks with expensive materials, supplies, and equipment.
General Contractor Equipment Rentals
If you're on the job site five to six days a week with regular heavy workloads, then you'll need to invest in your own equipment.
If your GC work serves as more of a side income or your projects and the type of equipment they require vary tremendously, then you may save money by renting the equipment you need instead of purchasing your own. As most general contractor accessories can run in the range of $10,000-$100,000, this will save you a lot on your overall budget. You also don't want to spend money buying equipment before you're really sure that it will be worth it for you in the long-run.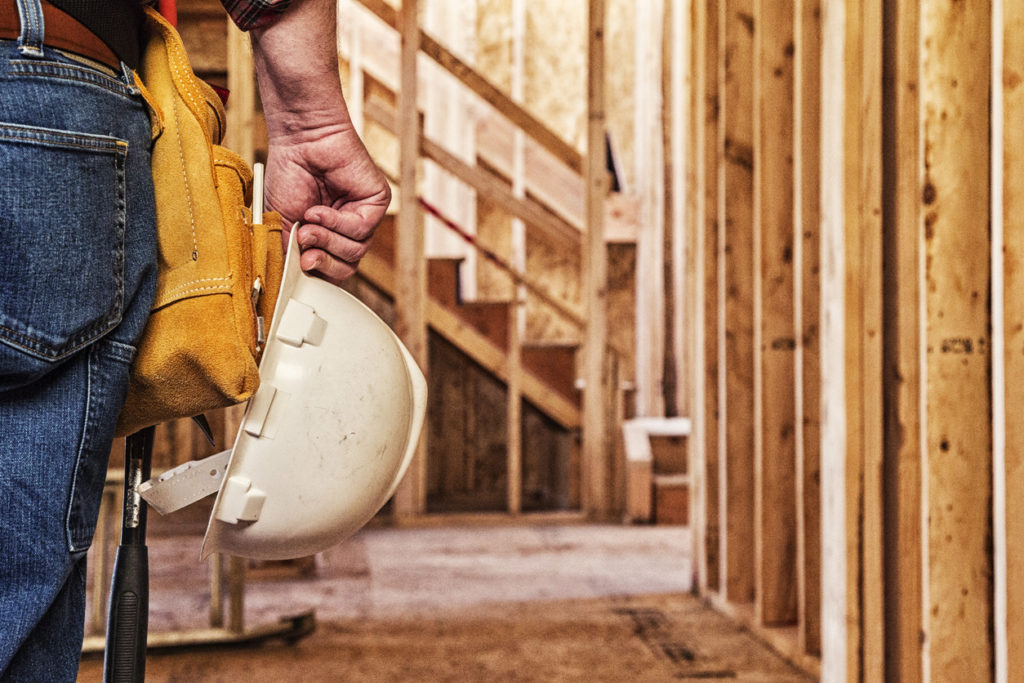 Even professional general contractors with large budgets and many subcontractors will rent specialty equipment to save themselves this expense, especially for items that are used infrequently.
Apps & Software
While every general contractor knows to purchase some basic tools, there are a few items that you might not have considered – like those that are available via mobile app. There are hundreds of apps available to help make running your business faster, easier, and more professional. Arm yourself with cloud-based tools for tax filing, scheduling, project pricing and bidding, and employee calculations for a more efficient business model. Some highly reviewed apps include Procore, Sage, and RedTeam.
Where & When to Buy General Contractor Supplies
If the items on your equipment list aren't essential for right now, then you can save a lot of money by shopping at the most cost-efficient times and places. Go to auction sites and other resale sellers to get premium general contractor materials and equipment for a fraction of the retail price. Often, major corporations that purchase excess materials for a project, but don't use them in the end, will sell off the surplus for significantly less than you would pay in the stores.
For the items that you are currently renting, discuss leasing with the option to buy. These policies let you put the lease payments towards the overall payment if you decide to buy the equipment in the end. Additionally, talk to the general contractors' equipment sellers about financing options such as monthly installment plans to make large purchases more manageable.