We know that small businesses like yours are being hit hard by COVID-19. As you respond to the coronavirus crisis, we are working hard to provide resources for small business owners and answers to all of your questions.
Our insurance advisors are standing by to help you with your business insurance policies. You can access our online help center or log in to your account online 24/7 to review your documents and payment information and access digital certificates of insurance.


We're 100% committed to supporting your business needs
We're continuing to provide support to help our customers maintain insurance coverage during the COVID-19 crisis. The following options may be available as permitted by your state:
We will work with you to establish payment arrangements, such as offering a limited COVID-19 grace period for premium payment, rather than canceling or not renewing coverage.
Expiring policies will be automatically renewed.
A policy will not be denied renewal for underwriting reasons, for a limited time during the crisis.
Next Insurance will not charge any fees for late payments.
Frequently asked questions about coronavirus and small business insurance
We have received an influx of questions from our customers about coronavirus and their small business insurance policies since the crisis began. Here are some of the most common inquiries.


What kind of business insurance do I need if I'm restarting my business or starting a new business?
It's important to consider your risks if you're resuming business after sheltering in place, making adjustments to your existing business, or starting a new project. Every industry has different risks, and you'll need business insurance coverage that is tailored to your needs.
General liability insurance is the most common coverage across all business types. It can provide financial protections for some of the most common mishaps, such as a customer injury or damage to property that you do not own.
Professional liability insurance, also called E&O insurance, can cover expenses if you're held responsible for a work mistake or missed deadline that causes financial harm.
If you've experienced changes with payroll or the number of employees that work for you, you'll want to revisit workers' compensation insurance, a requirement in most states. Commercial auto insurance is typically required if you have business-owned vehicles.
New clients and partners might ask you for proof of insurance. If you purchased coverage from Next Insurance, you have access to free unlimited digital certificates of insurance that you can access from your mobile device or computer at any time.



What happens if I need to cancel my business insurance because my business is not operating right now?
Next offers monthly payments and zero cancellation fees. However, it is important to know that you might need continuous coverage to avoid risks to your business and potentially higher premiums for future policies.
If you do work without an active policy, those projects would not be covered when you restart your insurance. Additionally, a history of lapses can make it harder or more expensive to get coverage once you are ready to purchase a new policy.
We understand that you are forced to make many difficult decisions in response to COVID-19. Our advisors are available to assist you with any changes to your policies.


How is Next handling its operations? Can I still get support?
In addition to supporting all of our customers' needs, we are focused on making sure our team stays healthy and safe.
Even though we are working remotely throughout the coronavirus crisis, nothing has changed with our customer service. We remain available and committed to answering all of your business insurance questions, assisting with updates to your policies, and responding to claims.
Visit our online help center for more information.


Does workers' compensation insurance provide coronavirus coverage?
Workers' compensation insurance protects employees and business owners from financial losses after a workplace injury or illness. A successful claim can reimburse medical bills, rehabilitation costs, lost wages, and other expenses.
In many cases, a workers' comp policy will not provide coverage if an employee experiences a coronavirus infection. However, those who can confirm they were infected at their workplace, such as a healthcare worker, could be eligible for coverage.
Each state has unique laws for what a workers' comp policy covers, so it's important to review your specific policy and how it applies to where you and your employees work. We review workers' comp claims on a case-by-case basis.
Learn more about workers' comp policies for small businesses.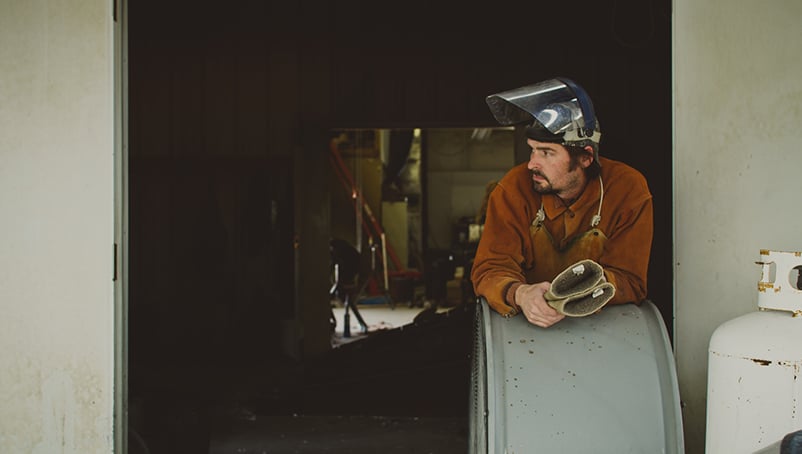 Can employees who are working from home due to COVID-19 file a workers' comp claim?
In some cases, an employee who works from home during the coronavirus crisis might be eligible for workers' compensation coverage. For example, if your employee experiences a back injury while moving office equipment or boxes at a home office, they could be eligible for coverage.
Incidents not directly related to a job function would most likely not be covered. For example, it is unlikely a policy would provide coverage for an injury related to a fall in the employee's backyard during a lunch break.


Will my general liability policy provide coronavirus protections?
General liability insurance protects your business from expenses related to common accidents. Almost every business needs it.
Your policy could help to cover costs If you or an employee are at fault for injuring someone else that is not an employee at your business or damaging their property. It can also provide coverage if you are accused of libel and slander. General liability policies do not provide business interruption coverage.
In some cases, your general liability policy could pay out claims related to the coronavirus crisis, but the scope of coverage is limited.
For example, you might be eligible for coverage if your small business is accused of negligence that results in a coronavirus infection and bodily harm to someone who visited your business. However, there must be proof that the infection happened at your business and not somewhere else.
You can avoid spreading coronavirus at your business by limiting human contact and practicing social distancing, regularly disinfecting surfaces, and moving as much of your business online as possible for the duration of the crisis.
We review general liability claims on a case-by-case basis, and our advisors are available to answer any of your claims-related questions.
Learn more about general liability insurance for small businesses.


Does professional liability or E&O insurance provide coronavirus coverage?
Professional liability insurance, also known as errors and omissions insurance, protects businesses against lawsuits and negligence claims related to work performance and mistakes. It doesn't provide any coverage for business interruptions.
Unless you are working in the healthcare industry, it is unlikely your professional liability policy will provide protections related to coronavirus.
We will thoroughly investigate claims on a case-by-case basis and answer all of your claims questions.
Learn more about professional liability insurance for small businesses.


6 tips for managing your small business during COVID-19
Take basic steps to protect your business during the coronavirus crisis
Small business resources and financial help for coronavirus
These articles and resources can help your small business respond to the evolving coronavirus crisis in your community.
Protecting your small business
Financial resources for small businesses
Financial resources are available for small business owners as the coronavirus crisis continues to evolve. An initial $2 trillion stimulus package negotiated by Congress included $350 billion in Payment Protection Program loans to help small businesses. However, funding was depleted by mid-April.
A second round funding of $310 billion was approved by Congress and made available to small business owners on April 27.
Several local governments and private organizations have also rolled out loan and grant programs. Learn more about financial resources for small businesses:
National programs:
Local programs and resources: