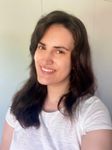 Kelly Hendrickse
Expertise
Editing, Proofreading, Localization, Audio Description
Education
Bachelor of Arts in Film and Media Production, majoring in Screenwriting, Film Studies, and Media and Writing from the University of Cape Town
Experience
Kelly has extensive experience in English editing with a focus on localization and audio description for global markets' content. Through this, she discovered her passion for accessible and inclusive content that spans languages and hearing or sight difficulties. Her experience and education have further developed her proofreading and research skills, which she utilizes in all her writing and editing.
Quote From Kelly Hendrickse
With her education in screenwriting, Kelly has been working on her first feature screenplay and aspires to write for TV one day.
About NEXT's Editorial Process
At NEXT, we adhere to a set of core content principles that guide our unwavering commitment to delivering valuable and reliable information. Our team of seasoned experts and editors is dedicated to providing you with practical insights, insurance news, and expert tips, all tailored to your specific needs. To ensure accuracy and currency, our professionals meticulously fact-check every piece of content, keeping you informed of the latest developments. We take pride in sourcing our information exclusively from reputable websites and respected research institutions, and when necessary, we provide proper citations to uphold credibility. Before any content is published, it undergoes a rigorous review and editing process in accordance with our stringent standards of excellence. For a deeper understanding of our principles and procedures, we invite you to explore our comprehensive editorial policy.
Latest from Kelly Hendrickse